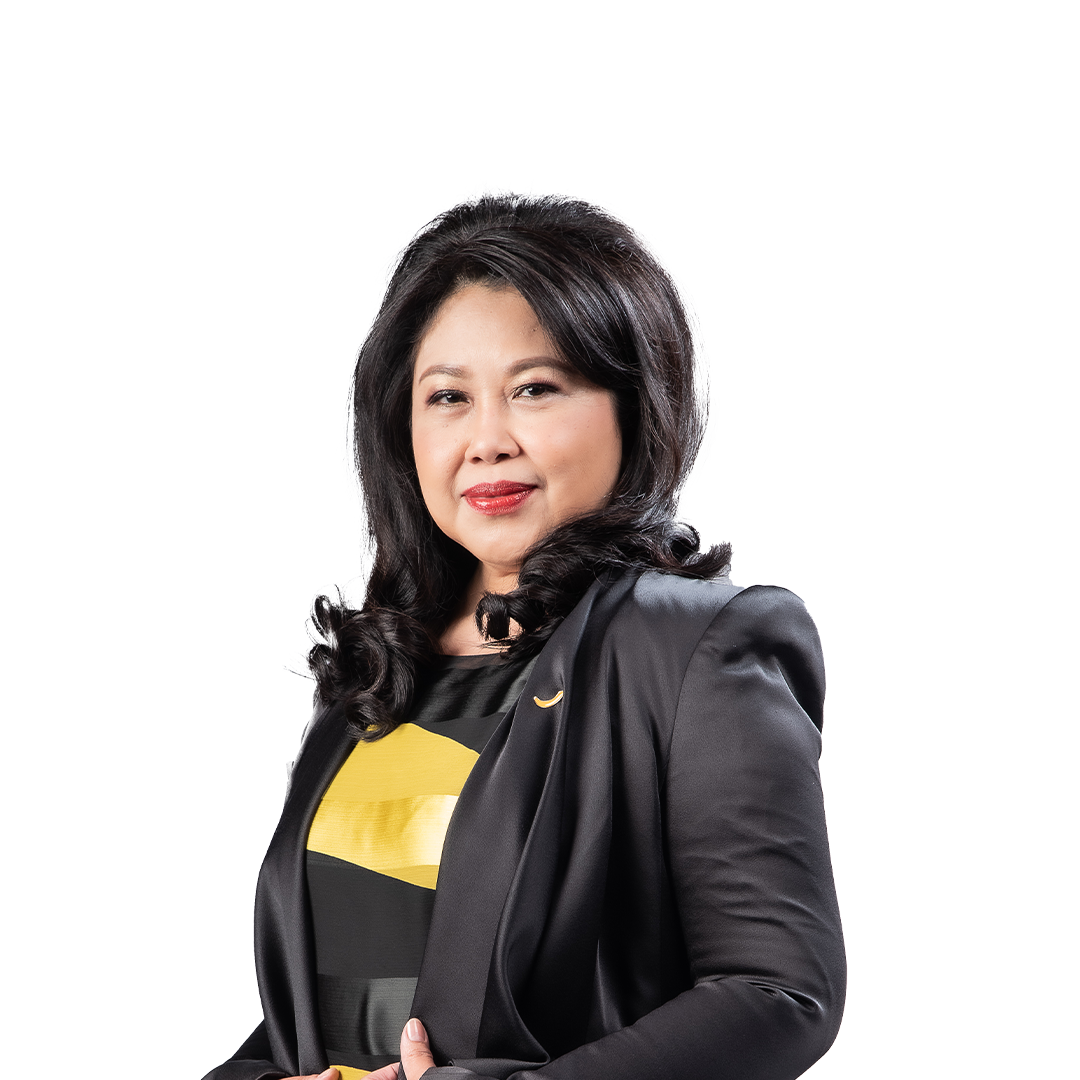 Datuk (Dr) Nora was appointed as an Executive Director of Etiqa General Insurance Berhad on 1 January 2017.
She is a Chartered Fellow CIPD of the CIPD, United Kingdom, Chartered Banker of the Chartered Banker Institute, United Kingdom and a Chartered Accountant of the Malaysian Institute of Accountants, Malaysia. She is also a Master Professional (MP) by Institute for Human Resource Professionals (IHRP), Singapore. She attended the Advanced Management Program at the Harvard Business School, Boston, United States and completed the Gallup Strengths Level II Coach, United States. She holds a postgraduate certification in Human Resource Development from Cornell University, New York, United States and a Bachelor of Arts in Accountancy (Honours) from Universiti Teknologi MARA, Malaysia.
Datuk (Dr) Nora has over 20 years of diverse experience in functional and leadership roles in multinationals and large organisations across several sectors including academia, telecommunications, technology and financial services, and had been based in Malaysia, Hong Kong, London and Indonesia. She was recognised as a Global Top 50 Human Resource Professional and appointed into Talent Compact 4.0, an Industry Talent Advisory Panel of Talent Corporation Malaysia Berhad. In 2018, she was appointed to the Malaysian Human Resource Minister's Advisory Group. In February 2020, she was conferred as the Chartered Banker by the Chartered Banker Institute, headquartered in Edinburgh, Scotland, United Kingdom.
Within the Maybank Group, Datuk (Dr) Nora is also currently the Group Chief Human Capital Officer of Maybank and a member of the Group EXCO since 2008. She also sits on the board of MBB Labs Pvt. Ltd.
Besides the Maybank Group, Datuk (Dr) Nora is also the President of the Malayan Commercial Banks Association and Chairman of the Banking Sector Human Resource Networking Group. She is a Council Member of the Malaysian Employers Federation, member of the National Labour Advisory Committee, Advisory Council Member of Yayasan Peneraju Pendidikan Bumiputera and Industry Advisory Council Member of the Department of Polytechnic & Community College Education of the Ministry of Higher Education.  She is a member of the Academic Advisory Board for the Putra Business School, an affiliate of Universiti Putra Malaysia. In Universiti Utara Malaysia (UUM), she is a member of the University-Industry Advisory Council and Board Advisor of UUM's undergraduate programme for the Bachelor of Applied Linguistics and Business Administration with Honours. She is also a member of the Board of Examiners for the Asian Institute of Chartered Bankers, member of the Asia Pacific Industry Advisory Panel for the Chartered Institute of Management Accountants and Qualified Person for Training for the Institute of Chartered Accountants in England and Wales, United Kingdom. She was also appointed as a member of the Board of Trustees, Khazanah Foundation in 2022.
Last update on 03 October 2023