Sahibus Samahah Dato' Dr Mohamad Sabri Haron
Group Shariah Committee of Etiqa Takaful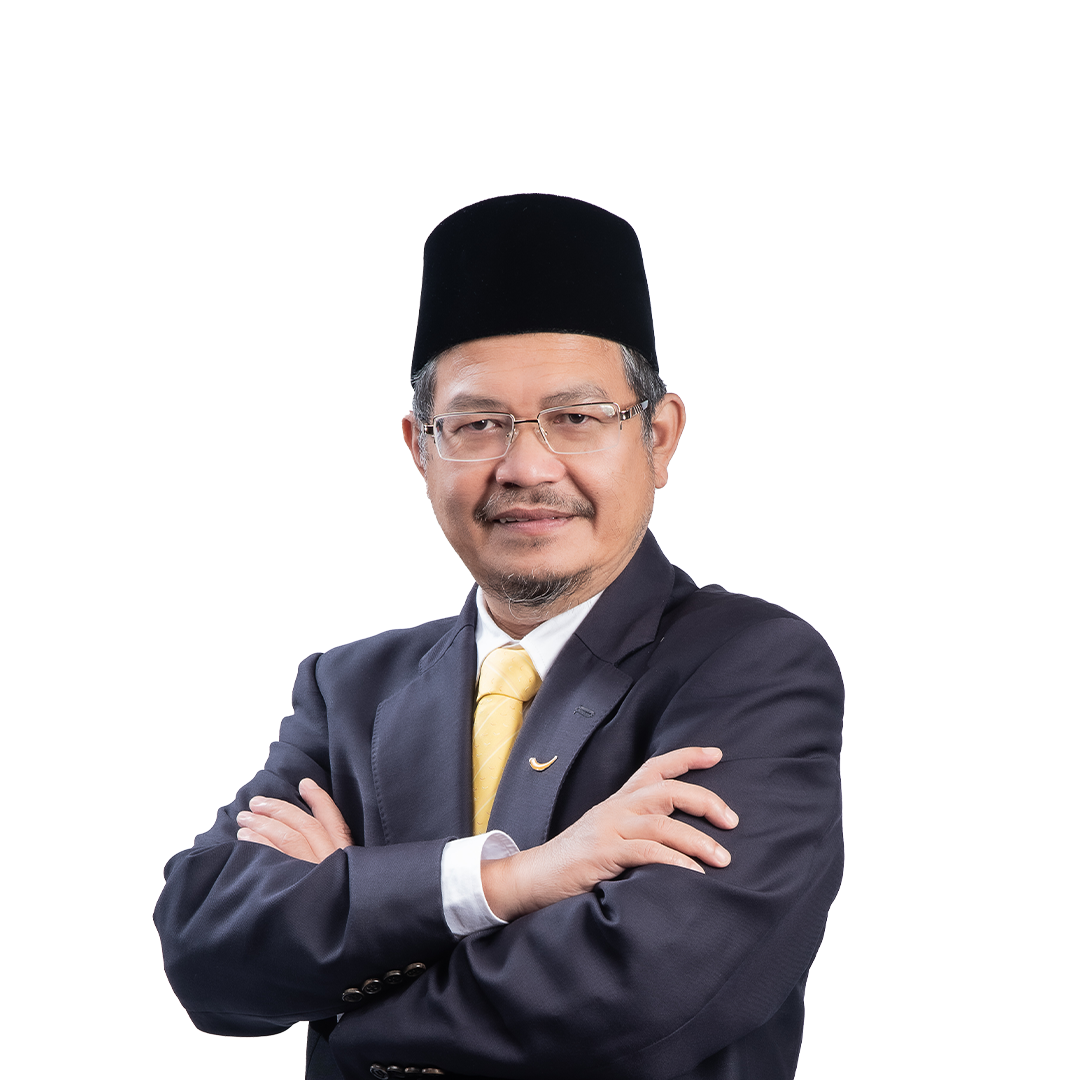 Dato' Dr Mohamad Sabri Haron is appointed as the Mufti of the State of Terengganu on 1 April 2021 with the official title Dato' Mufti Negeri Terengganu.
Dato' Dr Mohamad Sabri obtained his Diploma in Islamic Studies in Shariah from Kolej Ugama Sultan Zainal Abidin (KUSZA) and later obtained his Bachelor's Degree in Islamic Studies from Universiti Kebangsaan Malaysia (UKM). Subsequently, he completed his Master of Comparative Laws (MCL) Degree from International Islamic University Malaysia (IIUM) and thereafter completed his PhD in Fiqh and Usul Fiqh (Shariah) from the University of Jordan. His PhD thesis in Arabic on legal rulings in capital market, shares, and bonds is considered as the first of its kind in the Islamic world.
In relation to Islamic finance, he was the Shariah Committee member of Bank Muamalat Malaysia Berhad from 2 December 2003 until 31 March 2021. He is also the Chairman of the Shariah Committee of Koperasi ANGKASA (Angkatan Koperasi Kebangsaan Malaysia Berhad) with effect from January 2021. Prior to this, he was a member of the Shariah Committee of Koperasi ANGKASA from 1 January 2010 till 31 December 2020. He was seconded to the Securities Commission of Malaysia as Senior Manager of Islamic Capital Market from 1 June 2009 until 31 May 2010. He successfully supervised more than 30 PhD and master candidates from UKM.
Dato' Dr Mohamad Sabri is appointed as the Group Shariah Committee of Etiqa Takaful effective 1 January 2022.
.
Last update on 19 June 2023