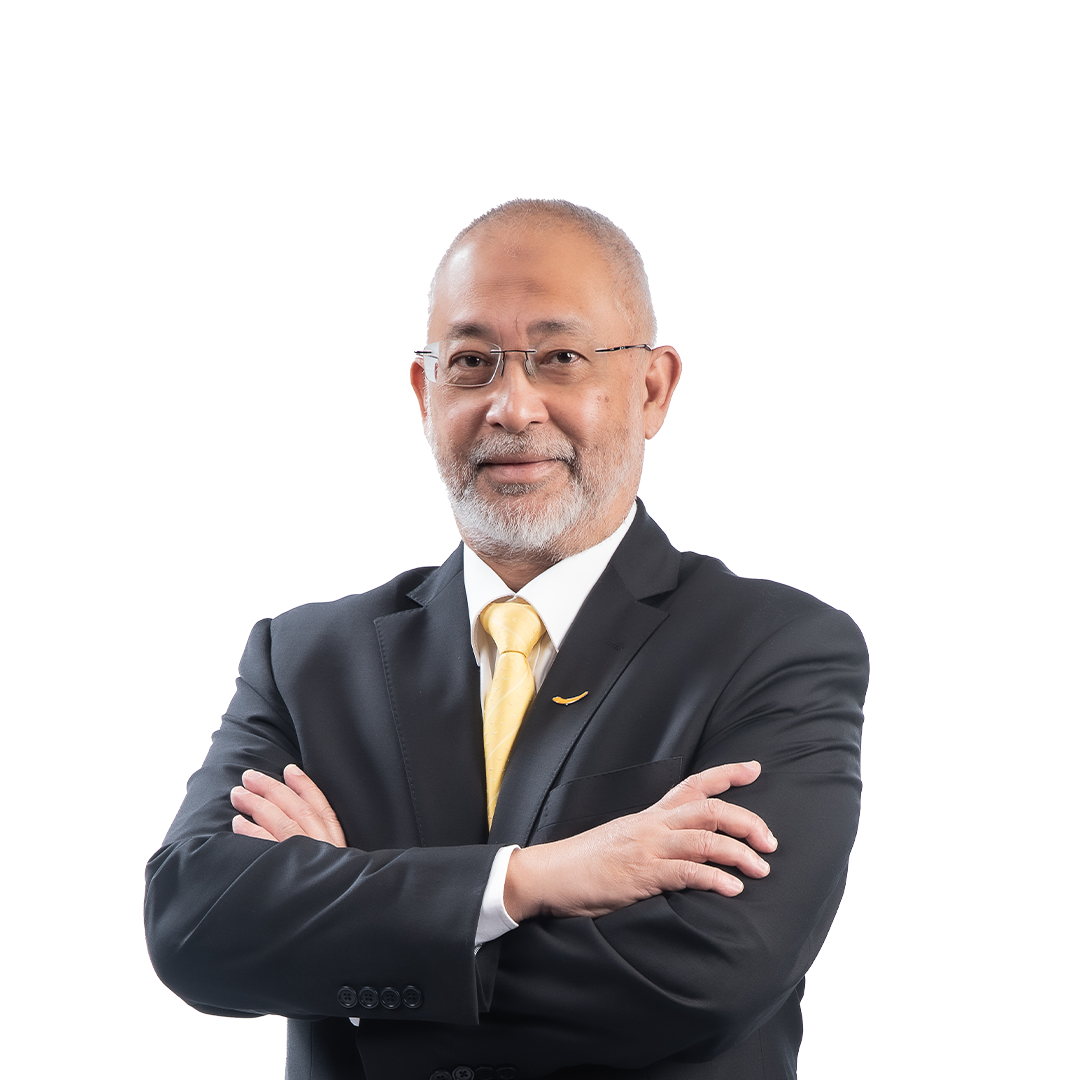 Dato' Johan was appointed as a Director of Etiqa International Holdings Sdn Bhd on 22 May 2017.
He holds a Master of Business Administration degree from the University of Miami, United States and a Bachelor of Arts (Economics) from Indiana University, United States.
Dato' Johan has extensive experience in property development and banking. He started his career in the real estate division of Citibank. Thereafter, he held various senior positions in several subsidiaries of public listed companies after which he ventured into his own successful marketing and advertising consultancy and property development business. He then headed Danaharta's Property Division as Senior General Manager before moving on to head TTDI Development Sdn Bhd up to January 2009. He was a board member of Malayan Banking Berhad from 2009 to 2018 as well as Sime Darby Property Berhad from 2011 to 2020. He also served as Chairman of Battersea Project Holding Company Limited from 2015 to 2018.
Within the Maybank Group, Dato' Johan sits as the Chairman of Etiqa Insurance Pte. Ltd. and Etiqa Life Insurance (Cambodia) Plc.
Besides the Maybank Group, Dato' Johan is also currently the Chairman of the Mitraland Group of Companies, whose principal activity is that of property development. He also sits on the board of Permodalan Nasional Berhad and its Investment Committee as well as PNB Merdeka Ventures Sdn Bhd (the developer of Merdeka 118). He is also the Chairman of Pelaburan Hartanah Nasional Berhad.
Last update on 26 September 2023