Etiqa's Sustainability Focus Areas
Our Sustainability Focus Areas are aligned to the four core dimensions that address Environment, Social & Governance (ESG) in the context of an insurer.
We believe that these four core dimensions allow us to align our business to the key issues pertinent in sustainability, which are related to the climate, environment, community & financial resilience. In doing so, Etiqa is committed to contributing to the United Nations' Sustainable Development Goals (UN SDG).
Dimension 1
Staff and Community
We begin with building the foundations by educating & building a culture of sustainability.

The objective of Dimension 1 is to create sustainable value to the community & environment by both changing the mindset & culture of the company, staff & community and to be highly effective & improve our self governance to deliver Fast & Easy service & provide Best Advice to the customers.
We believe that we need to reach out to our suppliers as they are one of the operational pillars that ensure our business is run efficiently & smoothly.

The objective of Dimension 2 is to educate & advocate sustainable practices to our suppliers who are yet on the sustainability journey so that they as our business partners, can grow together with us.
As we journey further, we believe that the way we conduct our investments are pivotal in supporting our Sustainability goals.

Our objective in Dimension 3 is guided by evaluating all our investable assets in an integrated qualitative & quantitative analysis that is tried & tested, thus giving a comprehensive ESG analysis when evaluating our investment activities.
Dimension 4
Underwriting / Clients
Underwriting is one of the most pertinent component within an insurance business. We believe that we need to address our Underwriting activities conscientiously.

Our objective for Dimension 4 will allow for a robust methodology that analyses our clients & portfolio for ESG/ climate risk & impacts. In doing so, we hope to expand our existing green clientele and provide more innovative green products & services.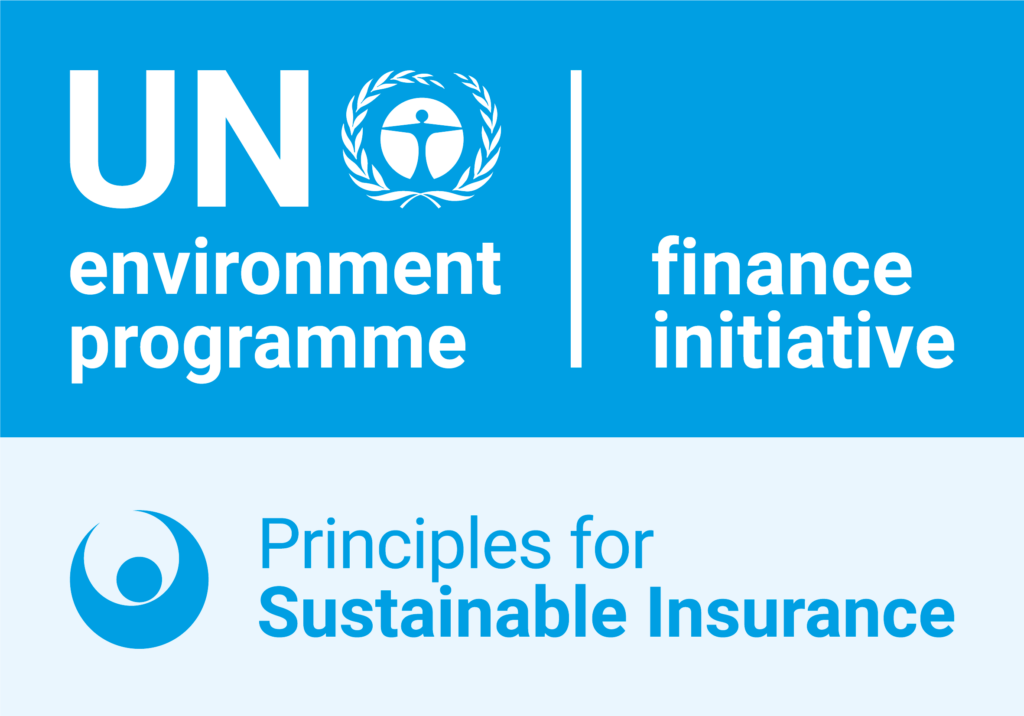 Etiqa has boldly stated its commitment to sustainability by being the first insurance and takaful company in Malaysia to become a signatory of the United Nations' Principle for Sustainable Insurance (UN PSI) under the United Nations Environment Programme Finance Initiative (UNEP FI).
Through this initiative, Etiqa will incorporate the four Principles for Sustainable Insurance, as presented by the United Nations in its business strategy.
Etiqa's Sustainability Ambitions
Our Sustainability Ambitions are aligned with the Maybank Group's Sustainability Commitments. Through a timeline between 2025 to 2030, we have set three Sustainability Ambitions. Our first two Ambitions are to meet Internal ESG requirements on our Investments and improve the lives of 889,387 households by 2025. Our third target in 2030 is to achieve Carbon Neutral status for Scope 1 & 2 emissions.
Meet the Internal ESG Requirements for Equity Investments by 2025
For Ambition 1, we want to be able to determine the ESG grade of a company and in so doing, ensure we invest in companies that deliver profits from work that benefits humanity.
All Etiqa's Equity Investments
to meet internal ESG requirements by 2025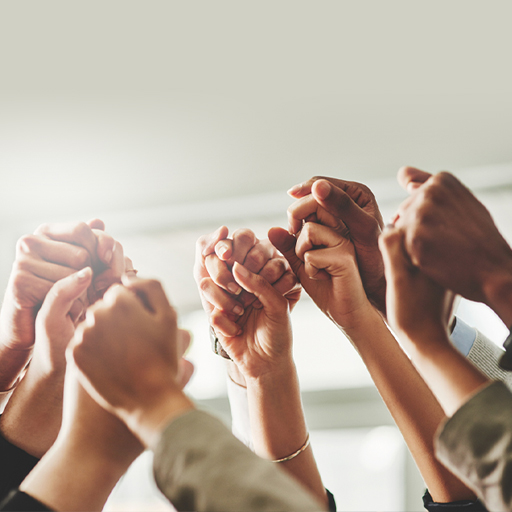 Our internal Investment ESG seeks to align with Maybank or client's mandated ESG needs.
 We evaluate our investment activities by having ongoing engagement with relevant parties,  continuously integrating environmental, social and governance (ESG) factors in our financial decisions  and determining an acceptable ESG grading that can deliver profit to Etiqa.
Improve the lives of 889,387 households by 2025
Ambition 2 will be achieved by expanding the offering of micro insurance and related products to the Malaysian B40 group and B40 equivalent for the regional countries as well as via the CSR and CZR activities planned.
Provide sustainable solutions for the social, health and education needs of the communities, targeting to improve the lives of 889,387 households by 2025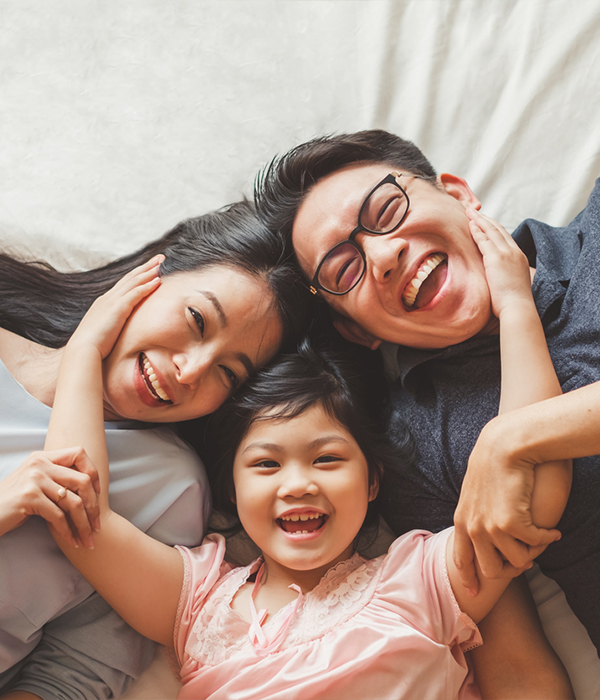 We believe that affordability and accessibility with good protection value is what our customers want.
This will address our aim to enable a wider protection coverage for the community and provide financial inclusion to the under-served & B40 groups. Hence, we strive to  make our offerings,  easy to understand , simple to purchase  and  trouble free to make claims.
In addition, we will continue with our notable CSR and CZR activities which include the flagship programmes of Clean Water for Rural Villages, Free Mammograms and Cervical Cancer Screening for Underprivileged Women.
Achieve Carbon Neutral status for Scope 1 & 2 emissions by 2030
For Ambition 3, we are aligned with Maybank's Sustainability Commitment of "Carbon Neutral position for Scope 1 and 2 emissions by 2030 and Net Zero Carbon Equivalent position by 2050".
Achieve Carbon Neutral status for Scope 1 and 2 by 2030 and go beyond this to implement zero single-use plastic for all Etiqa buildings, zerorise paper usage and all Etiqa vehicles as EV by 2030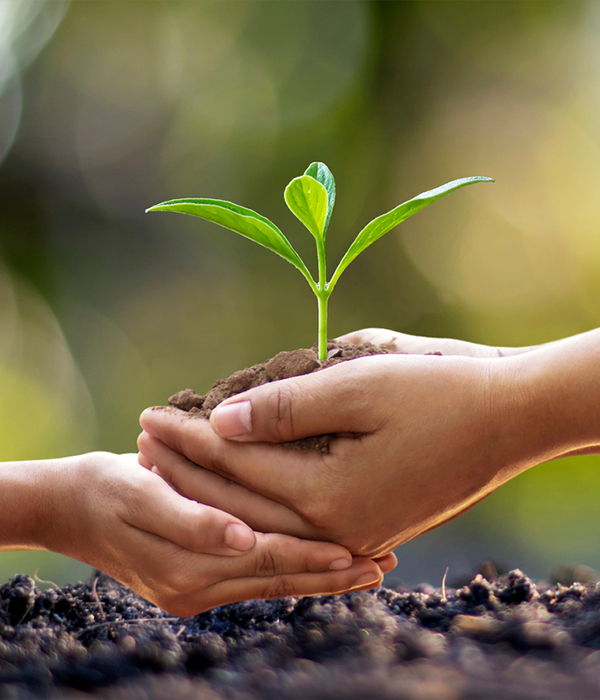 On October 2021, Maybank signed a letter of intent with Tenaga Nasional Bhd's wholly owned subsidiary TNBX Sdn Bhd to purchase Malaysia Renewable Energy Certificates (mRECs), equivalent to 70% of its Malaysian operations' Scope 2 carbon emissions including that for Etiqa.
Our current activities via the Value Based Intermediation (VBI) initiatives continue to show positive results in the overall reduction of paper, water, electricity & plastic usage in all of our Etiqa premises.
Etiqa's Sustainability Journey
Below are the initiatives that have been completed or embedded into Etiqa as part of our regular operations.
BNM CRM SA-Gap Analysis & Roadmap Exercise
First Signatory in Malaysia and 3rd in Singapore on the UN PSI
"CleanWater Project" to selected villagers in Baling & Kuala Krai, Kedah
New Recycling Contract with AFES
Launch of Free Cervical Screening Programme (Phase 3)
Launch of Free Mammogram Programme (Phase 5) and Etiqa's National Mobile Screening Programme
Launch of i-CARE OKU Online Takaful
Launch of Electric Vehicle (EV) Home Charger add-on coverage
Marine Restoration : Coral Adoption with LEGES Divers
Launch of affordable life and critical illness protections under Employee's Provident Fund (EPF) i-Lindung platform
Sustainability webpage featuring Etiqa's Sustainability statement on etiqa.com
Food & aid contribution to severely flood affected villagers in Pasir Mas, Kelantan
"CleanWater Project" to selected villagers in Kuala Lipis, Pahang & Sik, Kedah
Etiqa Vertical Farming - pilot project in Human Capital floor
Issuance of Maybank Group Sustainability Framework
Approval of ESG Risk Management Framework
Set up of Etiqa's VBI Sustainability Steering Committee
Launch of EV Chargers at Dataran Maybank
Roll out of Drive Less Save More
Approval of Etiqa's 3 ESG ambitions
Data consolidation to calculate Etiqa's carbon footprint
Setting up of Etiqa's Sustainability governance
Project: Green Assessment & Dashboard for Etiqa Malaysia by Malaysia Green Technology Corporation (MGTC)
1st issuance of Sustainability News (on weekly basis)
Announcement of Maybank's 4 Key Sustainability Commitments
1st issuance of Regional ESG Digest (on monthly basis)
Approval of Etiqa's Sustainability Roadmap, to include 4 dimensions of Internal & Social, Suppliers, Investment & Underwriting
Education: 2nd Webinar Session with staff (including regional) on Upcycling Workshop (Sustainable Lifestyle: DIY)
Inclusion of ESG as a topic during Reinsurance renewal
Launch of Maybank Group Sustainability Strategy, House & its pillars
Education: 1st Webinar session with staff on Recycling (Embracing Recycling as Our Culture) & workshop partnership with SwissRe
Sustainability Offsite 2.0 - Management's high-level decision to integrate into procurement, investment & underwriting processes
BSR Materiality Assessment Project (BSR: a global non-profit consultancy specializing in Sustainability)
Launch of Etiqa's Recycling Program (iCycle bin)
Sustainability Offsite 1.0 - Education & Awareness to Management
Set up of Group Sustainability Council PMO team
1st issuance of ESG/VBI Digest (on monthly basis)
Group Sustainability Council established
VBI Steering Committee set up - Awareness programme initiated
ESG Risk policy localised
Maybank best practices for non-ILP funds assets management implemented
Initiatives at Maybank Group
Etiqa's Sustainability Governance
Our Sustainability Governance covers the entirety of Etiqa and with the support from the Senior Management, we are moving steadily in our Sustainability journey. Sustainability Governance is overseen by Etiqa's Value Based Intermediation & Sustainability Steering Committee (VBIS SC) which is co-chaired by the 4 Malaysian operating entities' CEOs .
Our Board and Senior Management are fully committed to our Ambition and this ESG Journey. To affect the journey, the VBIS SC meets on a monthly basis to track our progress and map out the next steps for Etiqa. Regular updates are provided to our Board to seek their guidance.
Download Etiqa Sustainability Statement
Etiqa Cares encapsulates Etiqa's social responsibility efforts to uplift the lives of underprivileged individuals, families & communities across Malaysia.
Etiqa is constantly helping to improve the lives of underprivileged communities across Malaysia through the provision of various basic infrastructure.
Since 2007, Etiqa has invested in many holistic initiatives and programmes to nurture the minds of more than 10,000 young Malaysians.
Etiqa believes in empowering people, that is why we have initiated many developmental programmes targeted at individuals of different backgrounds.
Etiqa is constantly collaborating with different healthcare organisations to provide free health screenings to various communities.
Etiqa pledges to play a committed role in assisting communities affected by the Covid-19 pandemic.