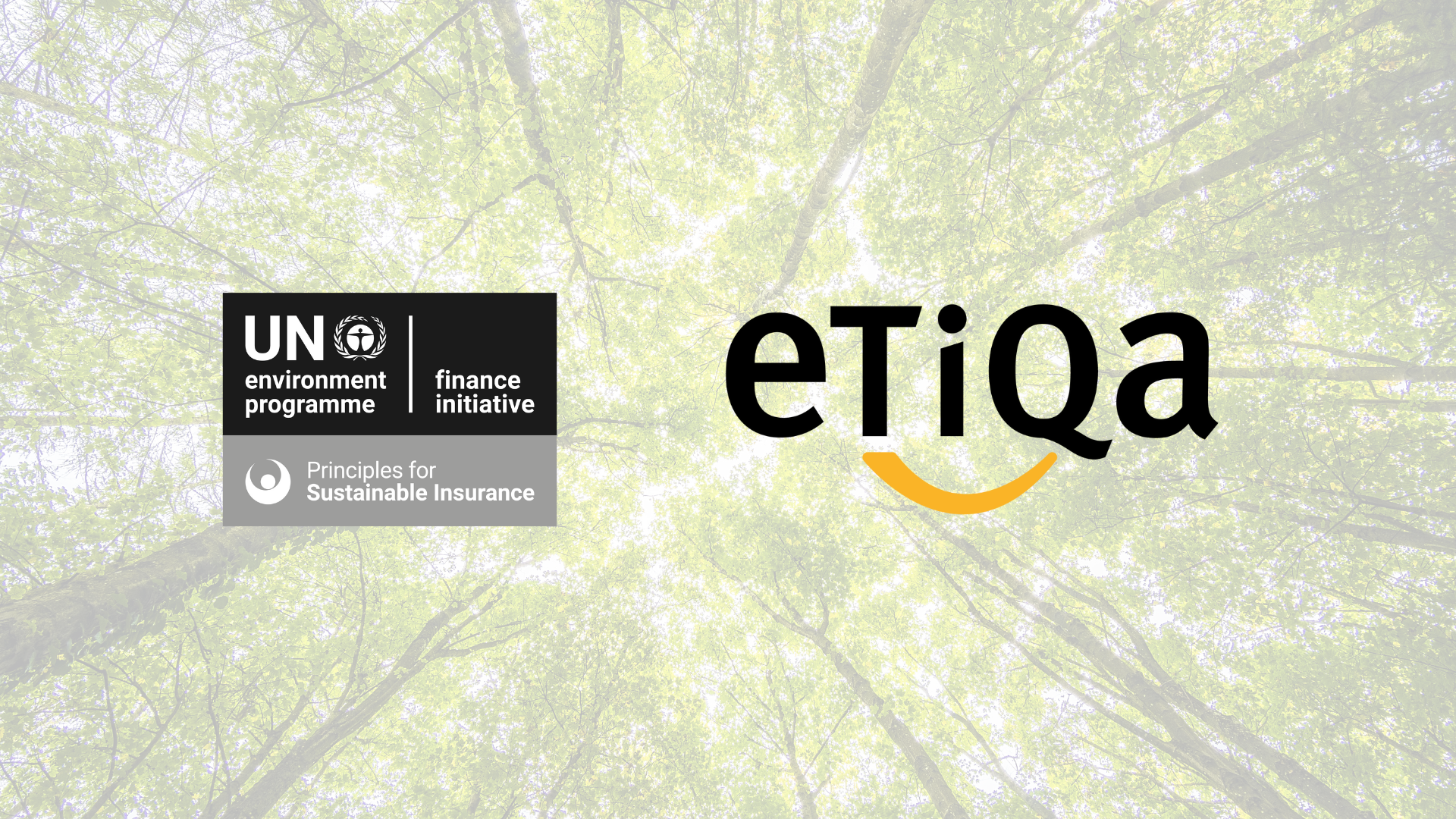 Etiqa has boldly stated its commitment to sustainability by being the first insurance and takaful company in Malaysia to become a signatory of the United Nations' Principle for Sustainable Insurance (UN PSI) under the United Nations Environment Programme Finance Initiative (UNEP FI).
Through this initiative, Etiqa will incorporate the four Principles for Sustainable Insurance, as presented by the United Nations in its business strategy, whereby;
Etiqa will embed in its decision making environmental, social & governance issues relevant to its business.
Etiqa will work together with its clients and business partners to raise awareness of environmental, social and governance issues, manage risk and develop solutions.
Etiqa will work together with governments, regulators and other key stakeholders to promote widespread action across society on environmental, social and governance issues.
Etiqa will demonstrate accountability and transparency in regularly disclosing publicly their progress in implementing the Principles.
Datuk R. Karunakaran, Chairman of Etiqa International Holdings said, "Etiqa is proud to be the first Malaysian Insurance and Takaful operator to become a signatory to the UNEP FI Principles for Sustainable Insurance. Our Vision to "Make the World a Better Place' supports the very essence of the good that we can bring to the industry and the Global community at large. We believe that for every action that we take, its impact will resonate far and wide in the world of Sustainability.  We look forward in joining other sector leaders in playing our role in leaving a legacy worthy for our future generations."
Kamaludin Ahmad, Group Chief Executive Officer of Etiqa Insurance and Takaful added, "In 2019, Etiqa responded to the call by Bank Negara Malaysia for companies to adopt Value Based Intermediation (VBI), which is the Islamic equivalent of ESG.  Since then, we have implemented sustainable practices and embraced our position in balancing the equation between People, Planet & Profit, in the way that we carry out our Insurance & Takaful business. Our four-year journey between 2019 to 2022 saw us establishing our Sustainability governance, spreading Sustainability awareness, tracking our Sustainability baselines, and moving towards external facing Sustainable initiatives.  We are honoured now to be able to declare to the global community that we are ready to disclose our progress in Sustainability transparently, according to the 4 Principles of PSI in line with our vision of 'Making the World a Better Place.'
The UNEP FI is a partnership between the United Nations Environment Programme and the global financial sector to mobilize private sector finance to help create a financial sector that serves people and planet while delivering positive impact. In 2012, UNEP FI launched four key Principles for Sustainable Insurance (PSI) to provide a global roadmap to develop and expand the innovative risk management and insurance solutions that is needed to promote renewable energy, clean water, food security, sustainable cities and disaster resilient communities.
The United Nations Environment Programme Finance Initiative works with more than 400 members (banks, insurers, and investors) and over 100 supporting institutions. The UNEP PSI is the leading Sustainability Affiliation for insurance industry globally. The PSI has 135 members of insurance companies as signatories representing nearly a quarter of the world's insurance players.