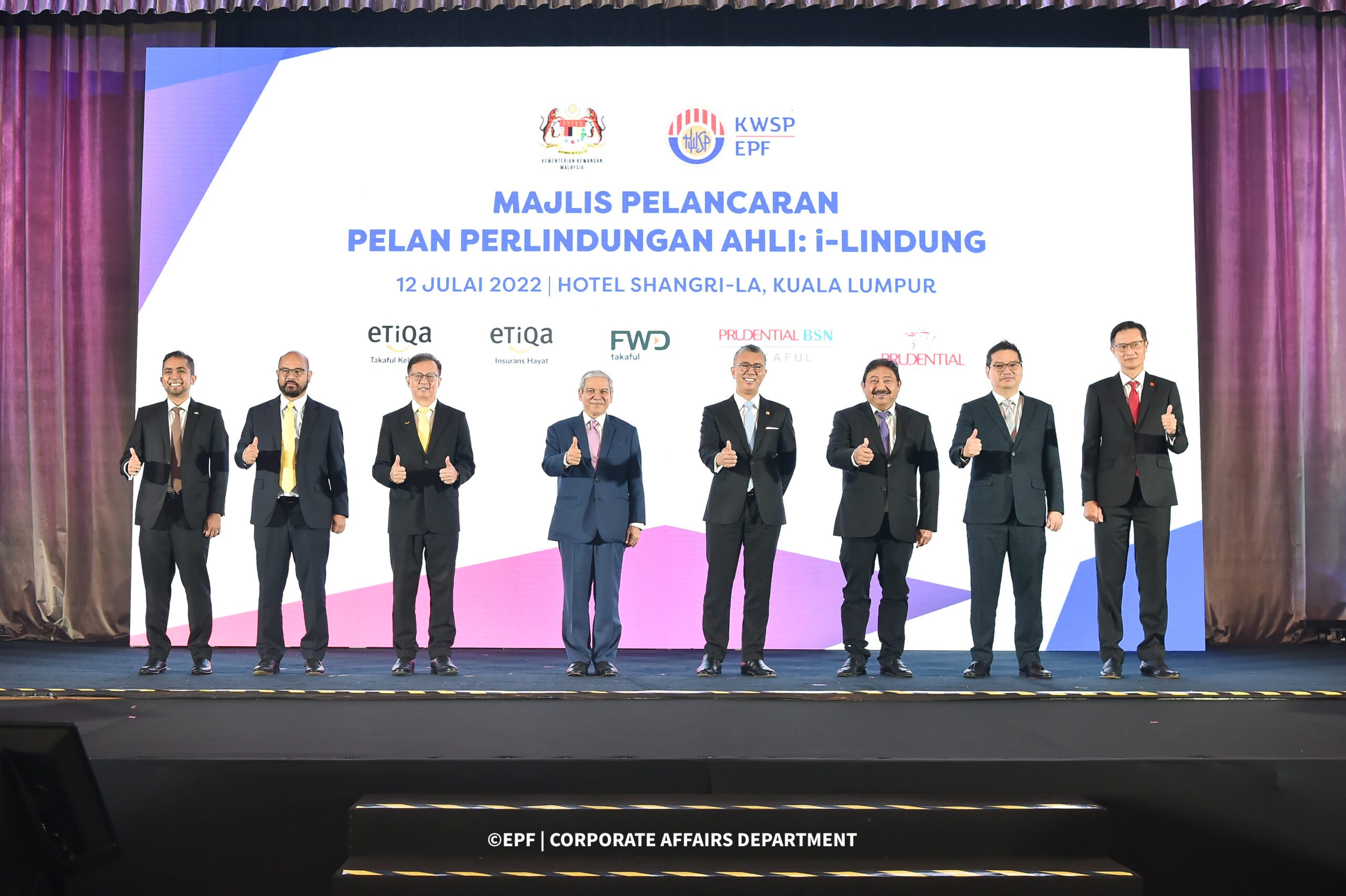 Etiqa today launched 'Etiqa Term Secure' and 'Etiqa Critical Care' under the Employee Provident Fund's (EPF) i-Lindung initiative. Both of the products will be available in the form of both insurance and takaful via the EPF member website starting from today. These products aim to get more Malaysians of the B40 community to be insured without disrupting their monthly budget.
As both of the products are listed under the i-Lindung's initiative, policy or certificate holders not need to pay their commitments in cash, but direct deduction from their second EPF account. The premiums and contributions of both products are totally customizable according to the customers' needs. However, it will directly reflect on the coverage amount of their policy or certificate.
As a Life Insurance and Family Takaful, the Etiqa Term Secure will compensate each policy and certificate holders suffering from Total Permanent Disabilities and death from accidents with premiums or contributions as low as RM200 per annum for a coverage worth RM200,000. The Etiqa Term Secure also features a 100% approval guarantee, therefore customers ared not require to provide any medical report to make a purchase, as long as they are of age between 17 to 70 years old.
The Etiqa Critical Care is a policy or certificate that grants customers coverage from 39 standard critical illness, including Stroke, Cancer, Alzheimer, Heart Attacks and more with premiums or contributions as low as RM30 per annum for a coverage worth RM50,000. The underwriting process of this product too does not need a medical report.
In a joint statement by Zafri Ab Halim, CEO of Etiqa Family Takaful Berhad and Mr Paul Low, CEO of Etiqa Life Insurance Berhad, states that, "In order to make the world a better place, as stated in the Etiqa corporate vision, we need to provide affordable coverage so that everyone can have an ease of mind, knowing that their monthly budget is in check and they are insured. With these two products, the customers can customize their plans, therefore all EPF members who falls under the B40 category can be insured."
"Another great feature of both products is the 100% approval guarantee, which provides a wider market as medical reports are not required during the underwriting processes. Combining with EPF's easy-to-navigate website interface, the underwriting process will be 'Fast and Easy', which reflects with Etiqa's organizational culture." they added.
Both Etiqa Term Secure and Etiqa Critical Care will be available for purchase from the KWSP website, under the i-Lindung page from 12 July 2022. For further information, customers may reach Etiqa Oneline at 1300 13 8888 or visit our website at www.etiqa.com.my