Better tomorrows begin today with Amber by Etiqa
Whatever retirement you envision for yourself, we're here to help you achieve it.
The Amber Retirement Ecosystem caters to your physical, mental, and financial health.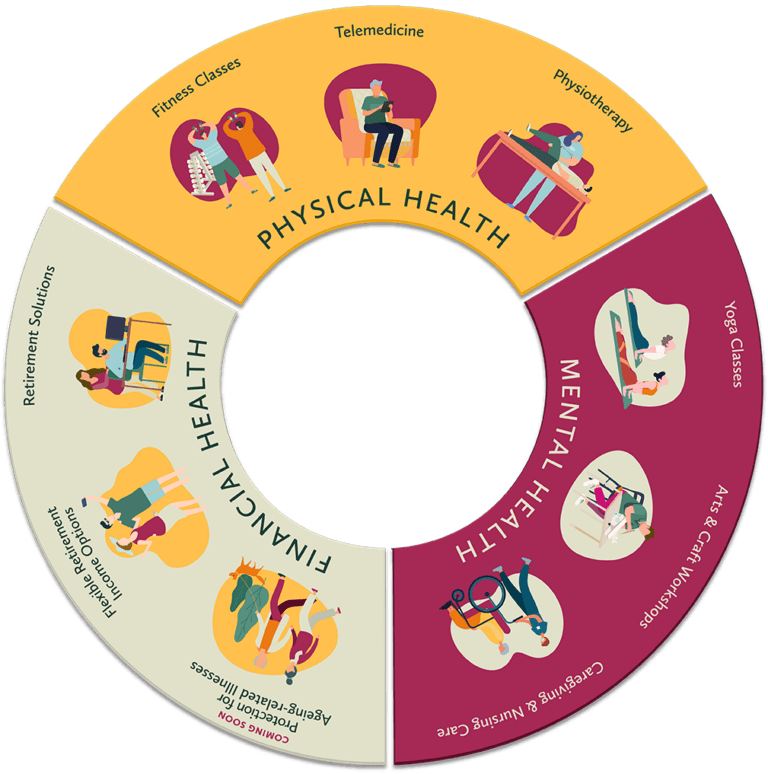 Join us as an Amber Member and access the Amber Retirement Ecosystem
Body and mind go hand in hand, so staying physically fit and mentally active is important. As an Amber Member, you'll have access to an extensive range of professional services and curated activities in the Amber Retirement Ecosystem. Simply search for what you need and schedule appointments on our self-service platform.